Polygon enhances the scalability of Ethereum blockchain, which works as a layer 2 scaling platform of Ethereum main net. It was first launched as MATIC, but it was rebranded as Polygon. MATIC is the native coin of the Polygon network, which is used to pay fees for staking & governance on the Polygon Network.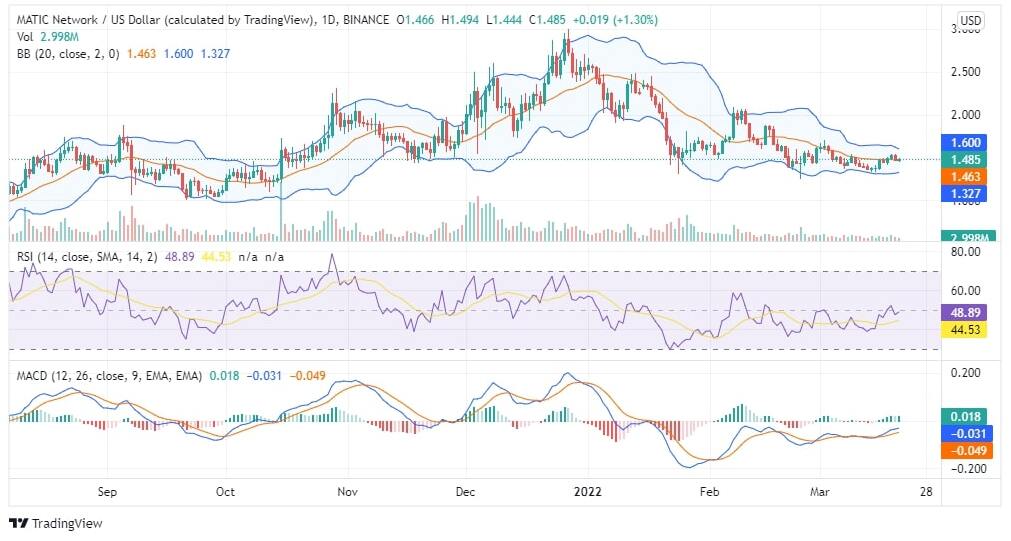 MATIC is trading at around $1.48 while writing. At first glance, the coin looks bearish in the short term, but most technical indicators suggest bullishness. On the daily chart, the MACD line is bullish; RSI is around 48, and candlesticks are in the upper half of the Bollinger Band.
The MATIC price is consolidating between $1.35 and $1.65. Indeed, the Polygon coin looks bullish for the short term, but it will return to the lower level again.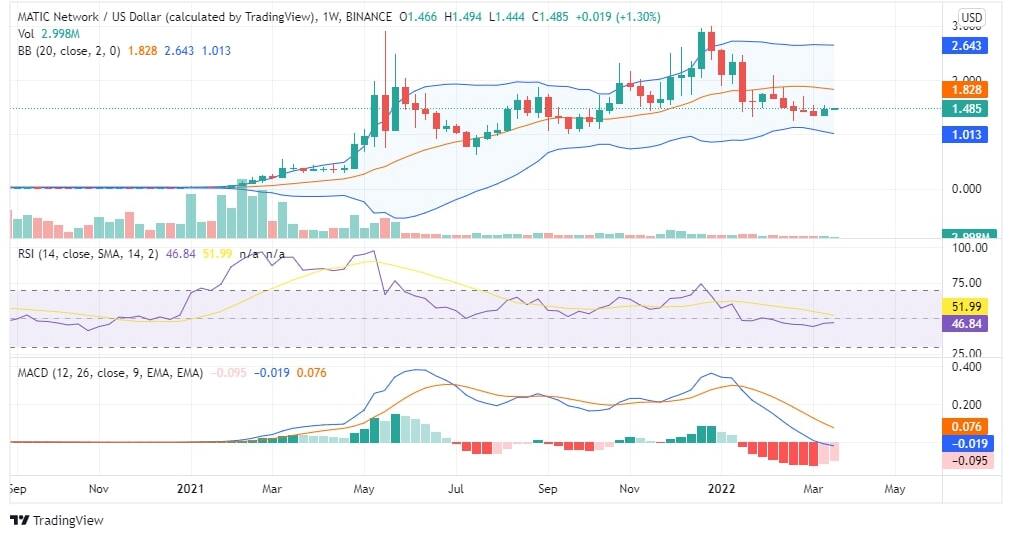 On the weekly chart, the MACD line and RSI are bearish, and candlesticks are forming in the lower half of the Bollinger Band. Last year, we saw higher highs and higher lows, indicating a bull run, but the price started falling from the very beginning of this year, and now it is consolidating in a lower range. Read more about the MATIC price prediction for the next few years here!
We think it is not a good time for investment, most of the retail investors might buy this coin after reading the technical indicators, but we do not suggest it, at least for the short term.
If you want to invest for the long term, you can start accumulating this coin. However, the price can be volatile this year; follow the price chart cautiously before investing.